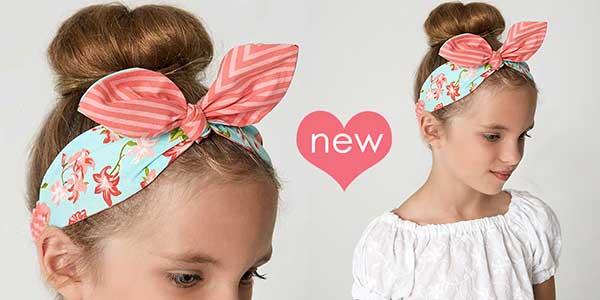 Once you have finished a sewing project, there will be lots of scrap material lying around. Do you feel bad throwing away all that fabric? Well actually ,just a few moments of creativity can help you use all those scrap materials .There are so many ways you can convert these into day to day essentials like headbands etc. These are also fun projects for little tailors who are waiting for a turn at the sewing machine.
What you will need for a headband:-
2 rectangular shaped cotton, silk or satin fabric 7 ½ by 17 inches
An elastic band which is 6 inches long
1 strip of fabric to be used as the elastic casing 1 by 10 inches in length
Thread of desired color
To start off, place the rectangle pieces of fabric straight and mark the centre. Stitch 1.5 inch from the middle towards each direction. After you finish you will have 3 inches of fabric stitched at the middle. Repeat this with the other rectangle piece also.
Now open the seams and turn the rectangle pieces inside out and stitch them together to form a longer piece. You will have a small opening in the middle.
Now you have to prepare the elastic band casing.
The elastic band is 6 inches and so sew the casing as per the measurement of the elastic band. Gently insert the elastic band into the casing. Sew it and secure the band.
Now insert this elastic band casing into the space of the opening of the rectangular pieces which you have stitched together. Sew this carefully making sure that you are not exposing the elastic band. The raw edges should not be seen. The fabric on top of the band should not be wider than the band itself.
Once this is also done, you have with you a stylish headband which has taken only around 15 minutes to complete.
More info @ www.nadelfrau.com