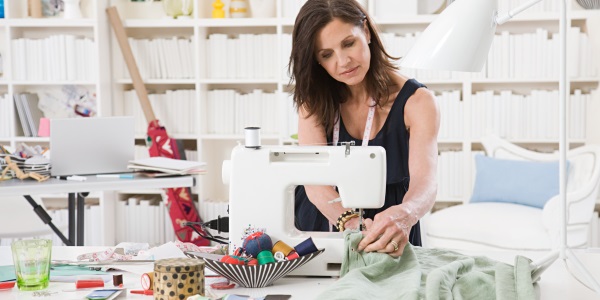 The tricky part when buying almost any electrical appliance is choosing and deciding which model you need. This calls for careful consideration of your requirement. The same applies to buying a suitable sewing machine. You just cannot go ahead and buy the model available in the shop. There are a few essential things you need to consider before purchasing the unit.
Are you a Beginner?
If you are getting started with tailoring, go in for a basic mechanical model with knobs. Do not go for the digital display ones until you are sure you want to continue stitching .As and when you gain experience and confidence you can always move to more advanced ones.
Space available for the unit
You should always determine where you are going to place your sewing machine. Buy one that will fit this space. If you have a fixed space in mind, take the dimensions of this and check it at the shop. If there is no fixed space available and you will have to put it away when not in use, consider where you will be storing it .See that the machine will fit into this space too.
Once you get better at stitching and you have decided to make it a routine, upgrade to a computerized one with different stitching options.