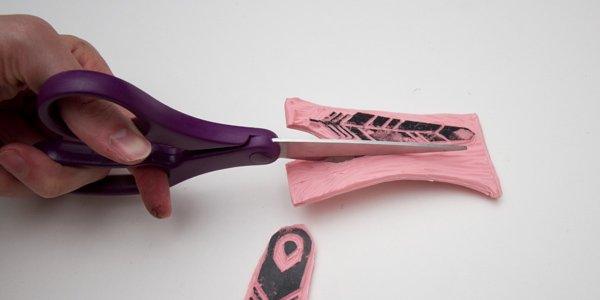 Once you are all set to start stitching your own dress, you will come across a few hurdles. There are these tiny issues which you would not have thought about earlier. One of them is how to transfer the pattern in your mind onto the fabric. This is a real important part which needs to be planned properly. As the copying of the pattern onto the fabric is what actually determines the design of the dress, you need to be real careful here. Read on to find more details on the marking tools, cutting tools and cutting methods which will help to make the process easier.
The commonly used or favorite Marking tools include
Tracing wheel
Simple and the favorite of most tailors. All you have to do is lay a carbon and trace away the pattern onto the fabric.
Washable pens
These are available in most department stores. They can be used for copying the pattern and the marks can be easily washed off after the requirement.
Chalk pencil
The common shades are white, pink and blue. You can easily rub them off after your work is done.
Hera marker
Mainly used for quilting, you can produce tiny grooves in the fabric which can be cleared upon washing.
Tailor's chalk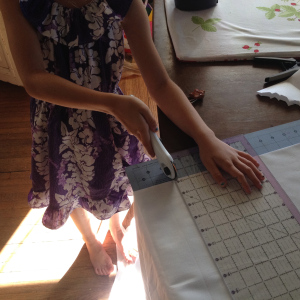 These area triangle pieces which have slim edges.
Cutting tools include
Rotary cutter
This cutter is effective for fabric that slides around easily. You can make quick cuts and carve out the pattern. And yes, the cuts get better only with experience. Beginners –Do take care of your fingers.
Thread snipper
Very handy to cut off all the hanging threads.
Dressmaking scissors
Every dressmaker needs this. You have to have one of these sharp scissors to cut away the fabric. Do not use them on paper to preserve the sharpness.
Paper scissors
Use these for the paper patterns and not on the fabric.
Pinking shears
They help to get perfect zigzag edges.
Cutting mat
The best option to protect your table tops scratches and cuts.
Now that you have an idea of the tools, secure your fabric using pins or paper weights and copy the beautiful patterns onto your fabric.
Read Also : How To Choose A Suitable Sewing Machine?
For more information about sewing and singer sewing machines click here